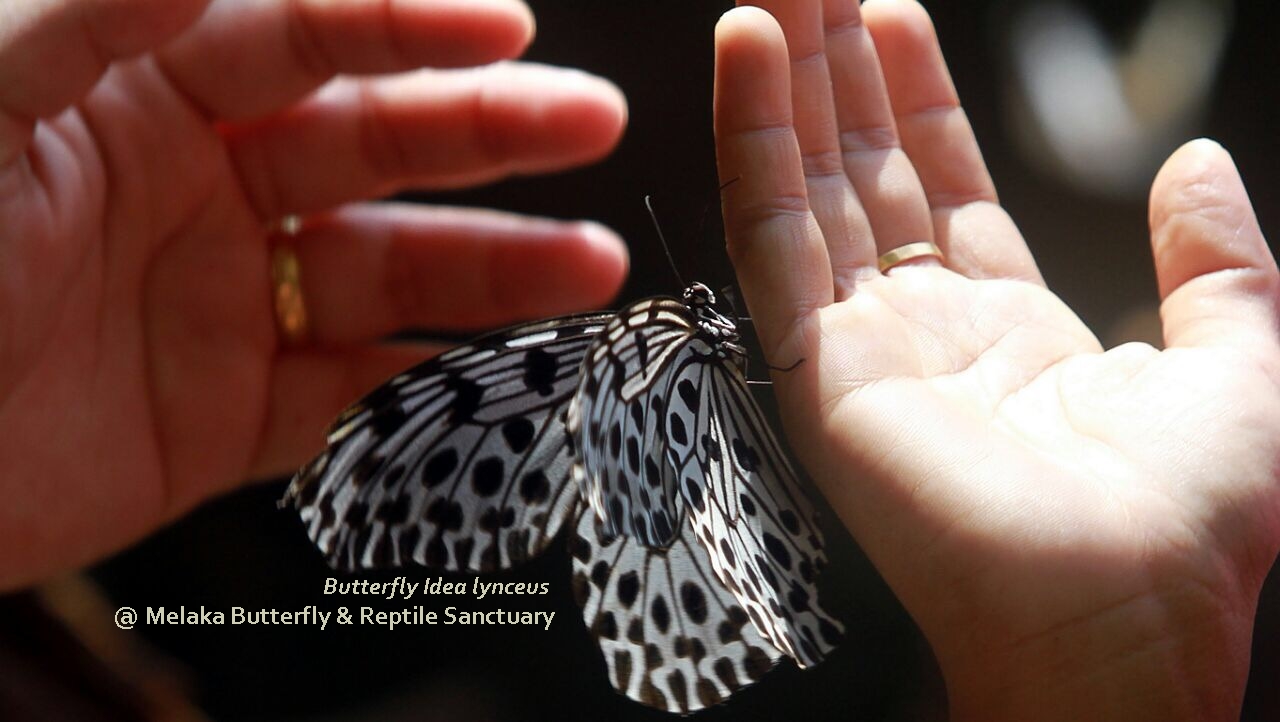 Melaka Butterfly Farm, Butterfly Breeding Laboratory
Ladang Rama-rama, Makmal Rama-rama
Taman Rama-rama dan Reptilia Melaka adalah rumah kepada ribuan rama-rama, serangga dan juga reptilia Malaysia. Ini adalah satu taman zoologi swasta yang lengkap dengan banyak koleksi haiwan merangkak yang menyeramkan, mulai dari cicak kecil sehinggalah ke reptilia besar. Ini termasuklah 5 spesies buaya dan lebih daripada 20 spesies ular di bahagian reptilia. Menyusuri kembali kenangan menyaksikan pembukaan tempat ini kepada umum pada 1 Februari 1991. Sebuah syarikat persendirian yang dibiayai sepenuhnya oleh sebuah keluarga kecil di Malaysia, santuari ini telah menjalani banyak transformasi untuk menjadi satu pusat konservasi utama yang dikenali hari ini. Daripada permulaan yang hanya memiliki 8 pekerja sahaja, kami sekarang telah berkembang ke satu keluarga yang lebih besar dengan 35 individu yang berfikiran sehaluan, bekerja tanpa kenal erti lelah untuk meneroka dan memelihara beberapa permata alam yang paling berharga.
Dedikasi
29 tahun berlalu sejak penubuhan! Sehingga kini, santuari ini telah mencecah skala pembiakan sehingga 200,000 rama-rama setiap tahun, semuanya adalah hasil daripada 4 makmal pembiakan yang terdapat di sini. Saban tahun, santuari ini melepaskan hampir 20,000 rama-rama yang dibiakkan sepenuhnya di dalam makmal ke alam sekitar sebagai sebahagian daripada usaha Konservasi Rama-rama CSR kami. Buat masa ini, santuari ini adalah satu-satunya institusi di dunia yang membiakkan spesies rama-rama Malaysia iaitu rama-rama 'Giant Tree Nymph' – rama-rama yang terkenal dengan cara penerbangan yang menakjubkan. Kerja pertanian yang giat perlu untuk memastikan pembiakan rama-rama ini berterusan. Petani yang berdedikasi dari pasukan kami menjalankan kerja pertanian yang serius setiap hari. Misi mereka adalah untuk menghasilkan daun yang bebas daripada racun perosak dan terbaik daripada lebih 60 spesies pokok perumah yang terdapat disini demi memenuhi keperluan pemakanan ulat beluncas rama-rama serta serangga kami di makmal. Makhluk-makhluk kecil ini mencapai kadar pertumbuhan yang besar setiap hari dan tidak mampu bertahan tanpa makanan walaupun sekejap. Inilah yang kami sukai, memerhati dan memelihara mereka sepanjang kitaran metamorfosis sehinggalah menjadi rama-rama yang berterbangan.
| | | |
| --- | --- | --- |
| Caterpillar of Swallowtail Butterfly | 100% Farm-bred butterfly pupae | Pupae of Idea lynceus |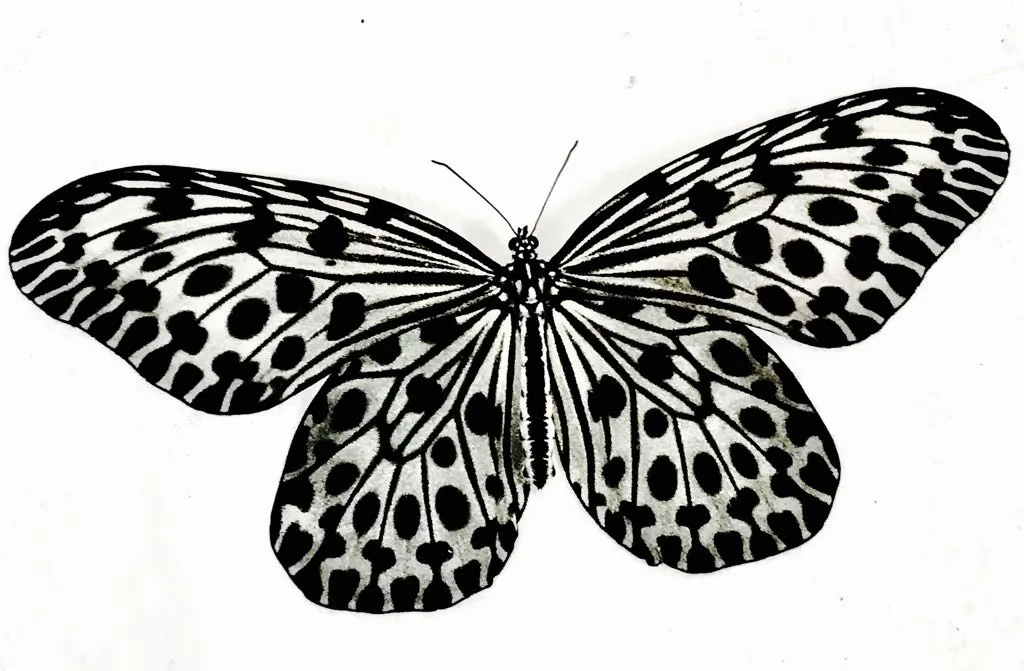 SAVE THE BUTTERFLY
Yes, that's right.
When you buy a ticket to our Sanctuary, you will also be contributing towards butterfly conservation effort.
Every year we release 10% of our Malaysia farm-bred butterfly to the wild as part of our conservation effort.
Melaka Butterfly & Reptile Sanctuary is house to thousands of Malaysian butterflies, insects and reptiles. It is a private zoological park complete with a wide collection of creepy crawlies ranging from small lizards to giant reptiles. This includes 5 species of crocodilians and more than 20 species of snakes in its reptile section. A trip down the memory lane witnessed the inaugural opening of the sanctuary to the public on the 1st February, 1991. A privately owned company funded fully by a small family in Malaysia, the Sanctuary had undergone many transformations to become a premier conservation center it is known today. From a humble beginning of just 8 workers, we are now a bigger family with 35 like-minded individuals working tirelessly to discover and nurture some of nature's most precious gems.
Our Love Our Passion
29 years passed since the establishment! To date, the Sanctuary is on a breeding scale of 200,000 butterflies annually, all from within the 4 breeding laboratories found here. Every year, the Sanctuary release near 20,000 of these farm-bred butterflies to the wild as part of our CSR Butterfly Conservation effort. Currently, it is the only institution in the world mass breeding the Malaysian species of Giant Tree Nymph butterfly - a butterfly known with the awe-inspiring flight pattern. Extensive farming activities are required to sustain the continuous butterfly breeding. Dedicated farmers from our team engage on serious agricultural works on a daily basis. Their mission is to produce the best, pesticide-free leafs from over 60 species of host plant available here simply to cater for the feeding requirement our butterfly larva babies and insects in the laboratories. These little creatures attain substantial growth rate daily and cannot go without food for a single moment. This is what we really love to do, watching them and nurturing them throughout the whole metamorphosis cycle into a flying adult butterfly.